Everyday spending for cash back is one of the most popular options when it comes time to pick a credit card. According to creditcards.com, 57% of US adults have at least one rewards credit card. In addition, cash back cards are the most popular ahead of travel, retail, and business. The reason why cash back credit cards are so desired is because everyone spends on necessities such as groceries and gas and could use the extra cash from spending on what they would buy anyway. There are many beneficial, high rewarding credit cards that will rack up more points than cash back cards, however, if you're looking for everyday spending cash back cards here are the cards that offer the best returns.
4 Best Cash Back Credit Cards for Everyday Purchases
1. Bank of America Cash Rewards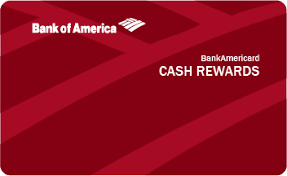 Coming in #1 for the best credit card for everyday spending is the Bank of America Cash Rewards credit card. This card offers flexibility and a high cash back opportunity. Earn cash back with flexibility by choosing your 3% cash back category. Options include gas, online shopping, dining, travel, drug stores or home improvement. The greatest feature of this card is you can change your 3% category every month to highly benefit from the category. If this month you are making a big online purchase, you can change your category to 'online shopping'. If next month you are buying home improvement products, you can change your category to 'home improvement' for that month to benefit from 3% cash back. In addition to choosing a 3% category, Bank of America offers 2% cash back at grocery stores and wholesale clubs and 1% cash back on all other purchases. Their current cash rewards bonus is $200 after making at least $1000 in purchases in the first 90 days of your account opening. Enjoy no annual fee and an introductory 0% APR for the first year. In addition, if you are preferred rewards client get 25%-75% rewards bonus on every purchase. If you have an eligible Bank of America personal checking account and the 3-month average combined balance is 20,000 or greater in qualified Bank of America banking accounts or Merrill Lynch accounts, you could qualify for Preferred Rewards and highly benefit from the extra rewards.
2. American Express Blue Cash Preferred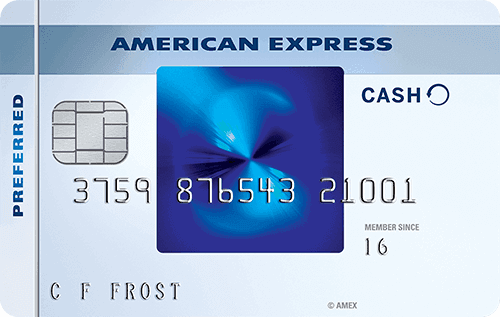 American Express Blue Cash Preferred card is one of the best cash rewards cards due to the high earning potential. American Express offers 6% cash back at US supermarkets, 3% cash back at US gas stations and 1% cash back on all other purchases. 6% cash back at supermarkets is highly competitive and one of the highest cash back percentages at supermarkets available. The downside to this offer is excluding wholesale clubs which is not the case in Bank of America cash rewards. The current cash back bonus offer is $250 cash back after you spend $1000 in purchases within the first 3 months. There is an annual fee of $95 however, 0% intro APR on purchases for 12 months. Overall, American Express Blue Cash Preferred is an excellent card for everyday spending such as grocery shopping and gas, however, does not offer as much flexibility as Bank of America Cash Rewards.
3. Discover It Cash Back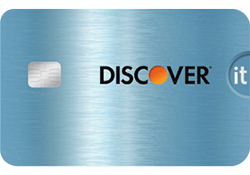 Discover It Cash Back is an excellent rotational credit card making it one of the best credit cards for everyday spending. Earn 5% cash back at different places each quarter like gas stations, grocery stores, restaurants, Uber, Amazon and more. Plus, earn 1% unlimited cash back on all other purchases. In 2019, the rotational categories for the first quarter are grocery stores, the second quarter is Gas stations, Uber & Lyft, the third quarter is Restaurants, and the fourth quarter is Amazon.com. In addition to earning 5% cash back on purchases, Discover will match all of the cash back you've earned at the end of your first year automatically. Discover It offers no annual fee and 0% intro APR for 14 months, 2 months longer than most cards. The cashback match and extended intro APR makes the Discover It card a need for every wallet.
4. Chase Freedom Unlimited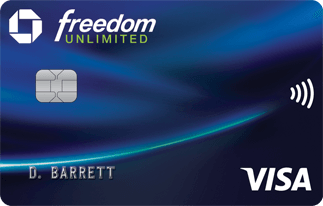 Chase Freedom Unlimited gives you everything you need and nothing that you don't. The newest cardmember offer gives 3% cash back on all purchases in your first year up to $20,000 spent which makes the card very competitive in terms of cash back opportunities. After 1 year, earn 1.5% cash back on all purchases. The simplicity of this card makes it easy to use and know exactly how much cash back you are receiving. Chase Freedom Unlimited offers no annual fee and 0% intro APR for 15 months from account opening which is 3 months longer than most and the longest intro APR on this list. In addition, Chase clients who have additional Chase credit cards can use all their Chase cards to maximize Chase points. Therefore, Chase's existing clients and those who enjoy simplicity will benefit the most from this credit card.
Do you have unused credit card points? Thinking about what to do with your points? Sell your credit card points with MilesBuyer and get instant cash today.