About Air France Miles
Air France has continued to be a leading French airline since 1933. In the wake of their partnership with KLM, the airline became one of the largest air carriers in the world. As of 2013, Air Frances serves more than 200 cities and 93 countries, and the airline continues to expand their routes worldwide. Charles de Gaulle Airport is Air France's largest intercontinental hub, and discharges more than 335 daily departures in this location alone!
Air France's frequent flyer program, Flying Blue, awards its members based on distance traveled, ticket fare and costs, and class of service. Air France affiliates with the world's most distinguished airline alliance, SkyTeam Alliance. This affinity allows frequent flyers to earn and redeem miles with not only Air France but also 20 other renowned airlines that are associated with the SkyTeam Alliance.
Flying Blue miles are redeemable for free tickets, upgrades to luxury seating classes, complimentary baggage check-ins, priority boarding, lounge access to various international airline hubs, and more! When booking with Flying Blue partners, Air France offers exclusive opportunities to upgrade to a higher cabin in advance – this ensures you can get the best price and availability. Booking flights with Flying Blue can be conveniently accessed online, by phone, and at a local airport. Air France frequent flyer miles are easy to earn, and Flying Blue provides a hassle-free process when redeeming miles for an upcoming trip!
Process of Selling Air France Miles | Flying Blue Miles | KLM Miles
Submit a quote via the website, live chat, or phone. (Please make sure you enter the correct contact information so that we are able to promptly reach you.)

We will respond with what we can pay for your Air France miles today

Once you accept, you will be paid in full via PayPal to your Verified PayPal account

We use your Air France miles for flight tickets for our clients

Your account is returned to you, you can continue using your account and earning more Air France Miles.
Why Sell Your Air France Miles with MilesBuyer?
Data Security
Your personal and financial data are encrypted and protected. We treat your data confidentially and don't share any information with third parties.
Safe Pre-payment
We pre-pay you with Paypal before you transfer your Air France Miles to our account.
5-Stars Rating on Google Reviews
We serve over 50,000 clients from across the World, including Flying Blue members and we scored five stars in the independent Google Reviews ranking. Customer satisfaction is our first priority.
Top Air France Miles Accounts This Month

Rob O – 500k Air France Miles

Lex U – 120k Air France Miles

Daniel P – 300k Air France Miles

Nicolette L – 280k Flying Blue Miles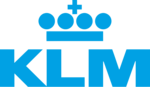 Robert L – 320k KLM Miles
Did you know?
In 2000, 🇫🇷 Air France, Aeromexico, Delta, and Korean Air established the SkyTeam Alliance and is currently comprised of 20 airlines ✈️. The alliance is known as the world's second-largest airline alliance. This partnership allows frequent flyer members of each airline, including Air France, to supplement any offers or rewards with flights that operated by their partners.

FAQs on Selling Air France Miles / KLM Miles