About Lufthansa Miles and More
Lufthansa isn't only Germany's largest airline; with its multiple subsidiary passenger airlines, it is the largest airline in all of Europe. Its primary hubs are Frankfurt and Munich, and it operates flights to over 200 destinations across the globe. The airline just acquired part of Air Berlin and is adding new international destinations, while it continues to show increases in number of passengers and sales each month.
Lufthansa's Miles and More program allows you to earn miles any time you travel, racking up miles by flying with any of their subsidiary airlines. Lufthansa also has partnerships with over 100 hotels, enabling you to earn at least 1,000 miles for every overnight stay. Using Hertz, Alamo, Enterprise, and other car rentals can also help you accrue and then sell Lufthansa miles for extra cash.
The airline also makes it incredibly easy to gain miles just by shopping. You can earn extra miles by purchasing Apple products, subscribing to the Economist, and even at certain outlet locations. Plus, with the Barclaycard Miles and More credit card, you can receive up to 2 miles for every dollar spent and receive bonus Lufthansa lounge access. Plus, while you're gaining points to then sell Lufthansa miles, you can enjoy exclusive benefits every day.
Process of Selling Lufthansa Miles and More
Submit a quote via the website, live chat, or phone. (Please make sure you enter the correct contact information so that we are able to promptly reach you.)

We will respond with what we can pay for your points today

Once you accept, you will be paid in full via PayPal to your Verified PayPal account

We use your  Lufthansa miles for flight tickets for our clients

Your account is returned to you, you can continue using your account and earning more Lufthansa Miles.
 Why Sell Your Lufthansa Miles with MilesBuyer?
Data Security
Your personal and financial data are encrypted and protected. We treat your data confidentially and don't share any information with third parties.
Safe Pre-payment
We pre-pay you with Paypal before you transfer your Lufthansa Miles to our account.
5-Stars Rating on Google Reviews
We serve over 50,000 clients from across the World, including Lufthansa Miles and More members and we scored five stars in the independent Google Reviews ranking. Customer satisfaction is our first priority.
Top Accounts This Month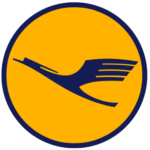 Markus W – 204k Lufthansa Miles and More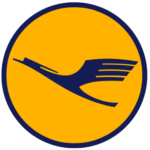 Lindsay K – 75k Lufthansa Miles and More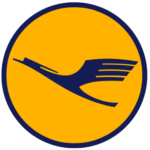 Damien W – 250k Lufthansa Miles and More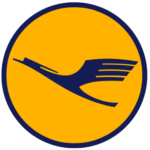 Max O – 502k Lufthansa Miles and More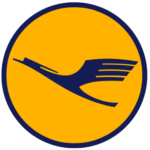 Santo Q – 550k Lufthansa Miles and More
Did you know?
Lufthansa has always been on the cutting edge of 💻 technology and advancement. In 2004, it was the first ✈️ airline to offer Internet on 🌎 international flights.
FAQs on Selling Lufthansa Miles and More